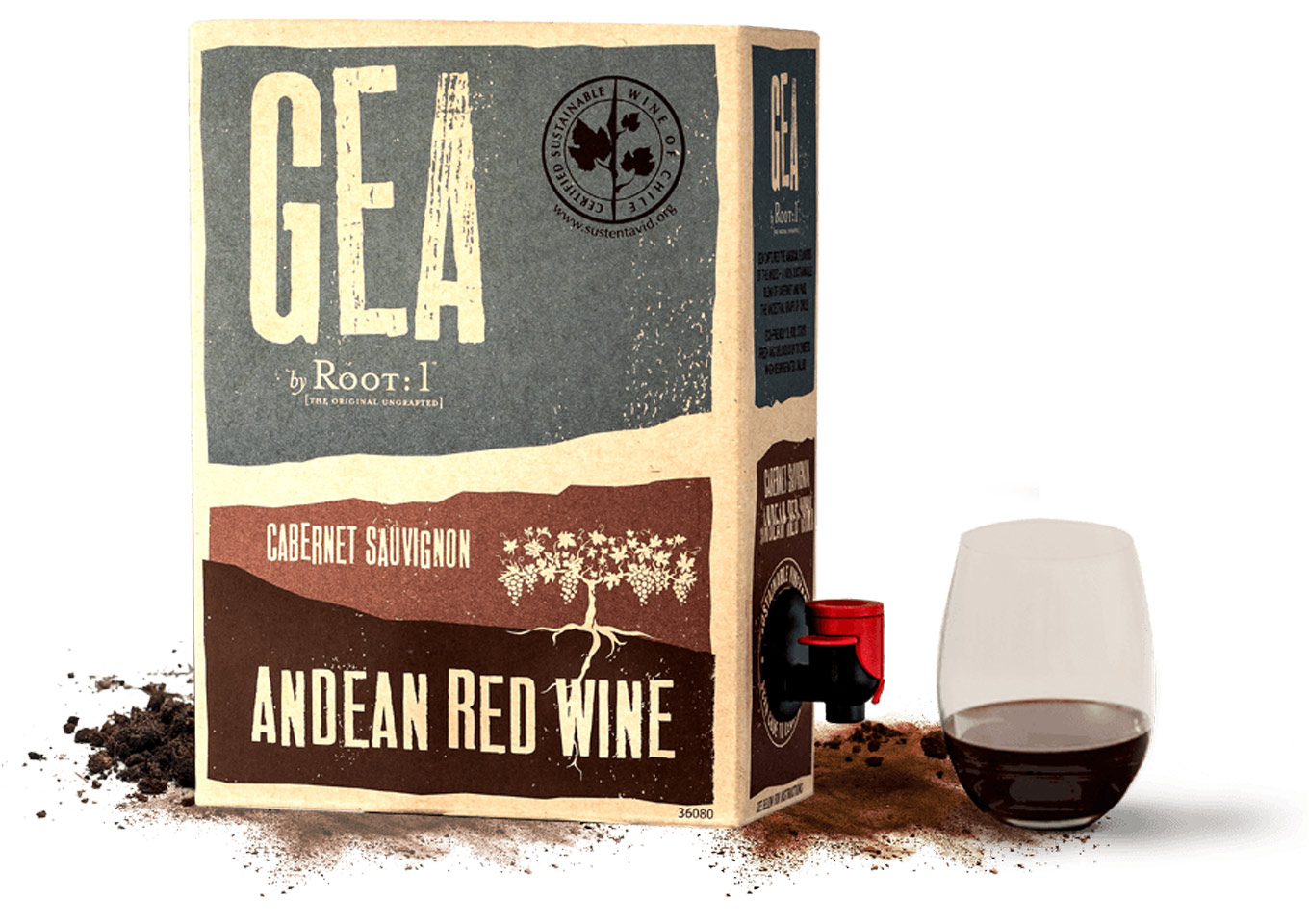 GEA Andean Red Blend Bag-in-Box
A 100% SUSTAINABLE WINE WITH A PASSION FOR THE EARTH THAT'S TRULY WILD.
WINE
VARIETY: 92% Cabernet Sauvignon, 8% País
DO: Central Valley
TASTING NOTES
Intense ruby red, the nose reveals raspberries, strawberries and blackberries along with soft floral, vanilla, and caramel notes. Nice body and balanced acidity, with ripe tannins and a pleasant finish.
The valley, influenced by the presence of the Andes mountain range and the Pacific Ocean, has a Mediterranean climate, with cool, dry summers and mild, rainy winters.